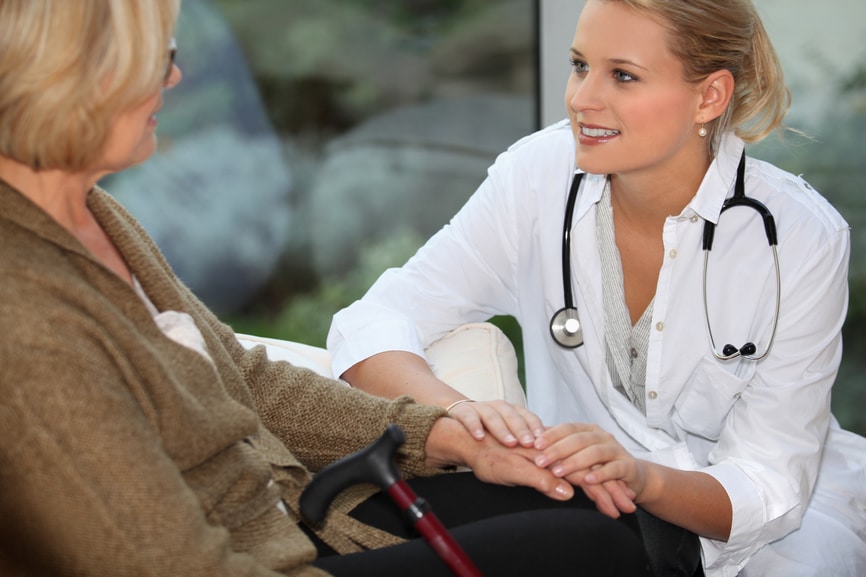 If you have always been interested in the medical industry but aren't sure where to start, a career as a medical assistant may be the change you need.
Medical assistants work under the supervision of a certified physician to perform vital administrative and clinical tasks. Some of those administrative duties include scheduling appointments, updating patient records, and handling several tasks in relation to patient billing and insurance.
Benefits of Medical Assistant Careers:
There are so many benefits as to why you should become a medical assistant and they include:
Career stability – There is a need for nurses, surgeons and medical assistants alike 24-hours a day, 365 days a year
Job flexibility – The skills of a medical assistant are in demand in clinics and hospitals across the country.
You can work in a variety of different settings – Where there are doctors; there are also medical assistants who help them make things happen behind the scenes
Plentiful job prospects – Due to a rise in the population, technological advancements and increasing medical concerns, medical assistants should be in consistently high demand. According to the United States Bureau of Labor and Statistics 2015-2016 Occupational Outlook Handbook, this field is expected to grow by 29% through 2022.
Types of Medical Assistant Training
Certificate Program
The program takes nine months to a year to complete. Certificate program is usually offered in community colleges and Career colleges. Career college programs usually have a faster time to completion.
A certificate program in medical assistant will give you the essential skills you require to enter the medical field with confidence. Your studies will be tailored specifically for a medical assistant profession and won't take up your time with liberal arts lessons that don't directly apply to your career objectives.
Diploma Program
A diploma of medical assistant is shorter, about one year. It's a tightly focused program that teaches students only core medical assistant courses. You will complete the medical assistant program much faster, meaning you will be in the field sooner.
Associate's Degree Program
Several community and technical college offer associate's degree programs in medical assistant. While most institutions award an Associate of Applied Science, some award an Associate of science instead. Your program will usually require 60 to 65 credit hours for completion, with a part of those coming from general education requirements like English, Science, and math.
Programs usually take 2 years to complete, though accelerated and part time programs are available that may take less time. Medical office applications, clinical skills, pathophysiology and psychology are some of the programs that you will learn while taking an associate degree in medical assistant.
Online Medical Assistant Programs
As a medical assistant, you will be a well-respected professional playing a vital role in the field of health care. You will meet fascinating people and find great satisfaction working side by side with physician assistants, nurses and doctors. What's more, you can earn up to 32,000 dollars a year as a licensed medical assistant.
When you apply for a medical assistant program online, you will learn the following:
introduction to anatomy
first aid procedures
preparing patients for exams
minor surgical procedures
front office procedures
patient therapies
pharmacology
communication skills
bookkeeping techniques
Enrolling in online college offers many advantages over attending traditional colleges. The convenience of learning at home has been a major selling point for taking your certificate, diploma, or associate degree in medical assistant online.
You can go to class in your pajamas without worrying about what people will say. You can attend class anywhere a computer can go- in a library, at office, at home, or while travelling abroad. Online college classes are designed to fit your needs, while allowing you to continue working and attending to your other obligations.
On the other hand, in-person courses have a lot of advantages for the participants. in an in-person course, you leave your distractions, your desk, your co-workers and you go to another room. Anything that improves concentration makes the learning much easier and last longer.
You can ask questions when you have them. In an in-person course there is no exchange of emails, no waiting, you get instant gratification. What's more, the instructor can get a feel for the class and focus on what is needed.
Completing a course as a clinical medical assistant costs around $1,200 to $4,200. Programs may vary from a few weeks to a year depending on the institution, how many classes are included, and the length of the externship. A one year certificate course through a community college averages $2,500 to $10,000. For applicants who want to earn an associate degree the cost is around $600 to $5,400 per year.
Career Outlook for Medical Assistant Jobs
The medical assistant field is expected to experience rapid growth between 2015 and 2022, making it a good profession for individuals seeking career opportunities if medical field. As an added advantage, medical assistant training courses only take one year to two years to complete and prepare graduates for immediate entry into workforce.
The United States Bureau of Labor and Statistics reports that medical assistant is expected to experience a higher than average rate of growth in coming years. This field's rapid growth is attributed to several factors, including demands of the aging population of the U.S, growing numbers of group medical practices, increase in population and increased access to health care due to changes in federal legislation.
As the healthcare industry continues to expand, there will be an increased need for certified workers to handle medical assisting tasks.
Medical Assistant Salary
In 2012, U.S Bureau of Labor and Statistics reported that the average yearly salary for medical assistants throughout the nation was $30,550. Most of these workers were employed in hospitals and physicians' offices at that time, though the highest salary came specifically from substance abuse hospitals and psychiatric, which paid an average salary of $42,250 per year.
How to Select a Medical Assistant School
When it comes to choosing the best institution for your certificate, diploma, or associate degree in medical assistant, the research should start before you ever enroll. Ask yourself the following questions:
Is the program accredited? If you want to get licensed, you need to enroll in a school that is accredited either by the Accrediting Bureau of Health Education Schools (ABHES) or the Commission on Accreditation of Allied Health Education Programs (CAAHEP).
Does the college offer the kind of certificate, diploma or associate degree you are looking for? It's advisable to talk to an admission counselor to figure out which program is best for you.
There is more to medical assistant jobs than cleaning rooms and checking bedpans after patients are moved or discharged. The good news for prospective medical assistants is that the field requires very little formal education or training when compared with other jobs in the medical industry.
But that also means it can be difficult to stand-out among a sea of aspiring applicants. One of the best way to stand out in this field is to volunteer.
Summing Up
Overall, getting your medical assistant certification as a path to a career in the field makes a great deal of sense. Consider enrolling in a medical assistant school today!