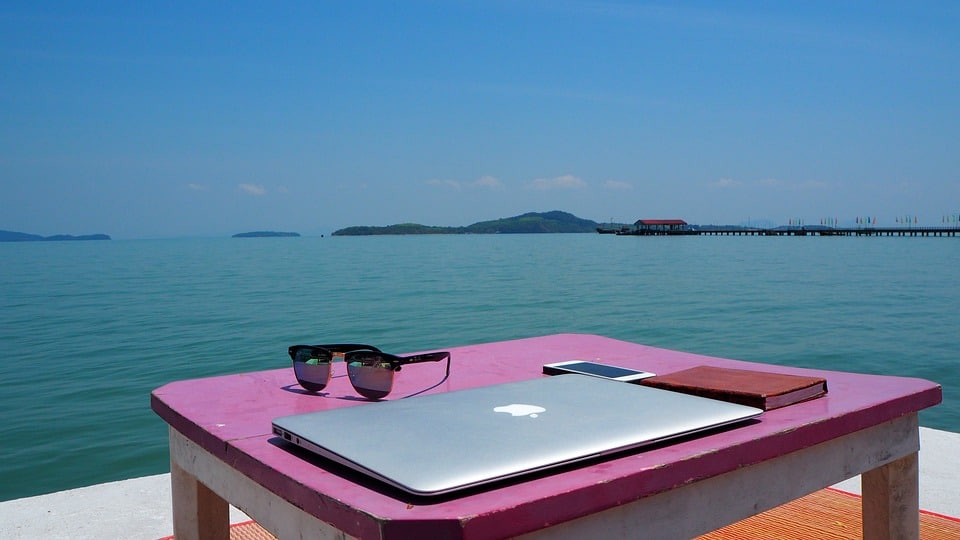 53 percent of professionals now work remotely for at least half of their workweek, and prospective employers are rushing to meet the demands of a workforce that wants this flexibility.
Those who want to travel for work might think that only executives have this luxury, but this is not the case. Plenty of jobs offer the ability to while working, and below are just a few examples.
1. Flight Attendant
As an airline steward, you will have the opportunity to experience hundreds of locations and cultures. Although flight attendants can travel for pay, they will need to receive the proper training to fulfill their cabin crew duties.
Additionally, newer flight attendants may be working on-call for airlines, may not know who they are working with, and will likely have to work for domestic flights before traveling internationally. Then again, you will be given the chance to see destinations you might not have otherwise. A flight attendant's median pay in 2018 was $50,000 a year, and no college degree is required for entry-level positions.
2. Certified Nursing Assistant
If becoming a traveling doctor or nurse sounds appealing, consider becoming a certified nurse assistant (CNA). Traveling doctors and nurses are both positions for those always on the lookout for new work environments and experiences — but they do demand a degree. Becoming a certified nursing assistant (CNA), on the other hand, doesn't require a degree, but does require education. You can access online CNA classes, allowing you to start traveling or getting experience while earning your certification. There are also training providers located all over the U.S.
Those looking for work in healthcare with travel flexibility might want to consider becoming a CNA, as CNAs can work in many different places to provide the specific care that their patients need. As long as there is a managing licensed nurse, CNAs can work in healthcare facilities virtually anywhere.
3. English Teacher
If you are a native English speaker, you may have many opportunities to teach online and travel domestically and abroad open to you. While some companies and traditional college settings may require a degree, many others do not. Additionally, the popularity of online English classes now allows qualified teachers to travel virtually anywhere, as long as they have an internet connection and capable computer.
There are also many organizations who provide programs to teach English abroad. If you are interested in traveling to the Czech Republic, South America, or Asia, for example, you may want to become certified and apply to these organizations. This is an excellent chance for native English speakers to experience different cultures while getting paid.
4. Virtual Assistant
A virtual office assistant is a remote position that will schedule appointments, make phone calls, and provide other administrative duties for a company or employer. Like an online English teacher, a virtual assistant can work over the internet via Skype, Slack, and other telecommunication apps, as long as they have a connection and capable computer. A virtual assistant is typically self-employed and can set their own hours.
5 Cruise Ship Employee
Naturally, you will travel to many places as a cruise ship employee. Cruise ships are essentially massive, moving resorts, and require a crew working many positions to keep everything running smoothly. Cooks, bartenders, and housekeepers are just a few of the crew positions that are needed on a cruise ship. A cruise ship may have openings that require training and/or relevant experience, however, if you have the skills, you may consider applying.
6. Au Pair
An au pair will work for a host family — in their country — to perform housework, childcare, and other familial duties, usually for an allowance or stipend. Being an au pair might interest those with administrative skills (and those who know the native language), and who want to travel to a new country and become intimately familiar with its customs. As an au pair, your room and food will be paid for, giving you the chance to experience things that staying at a hotel and eating at restaurants might not allow. It is possible to become an au pair for families in many different countries.
7. Freelancer
With an internet connection and a computer, there are nearly endless opportunities for work as a freelancer. Turn your strengths and passions into a service — writing, graphic design, programming, photography, and many more jobs can be done from any corner of the globe. As a freelancer, you set your own hours and determine what work you want to do. So, while you may not need a degree, freelancing can be a competitive field, no matter the industry. It will help to have business skills and to have strong knowledge of and experience in your line of work.
Having no degree does not mean that you have to be trapped in a regular 9-to-5 job. Many of the skills for the occupations above are either ingrained or can be sharpened with a little training or online classes. Having the ability to travel on the job is a desire for many, and this is a growing reality for much of the workforce in today's world.