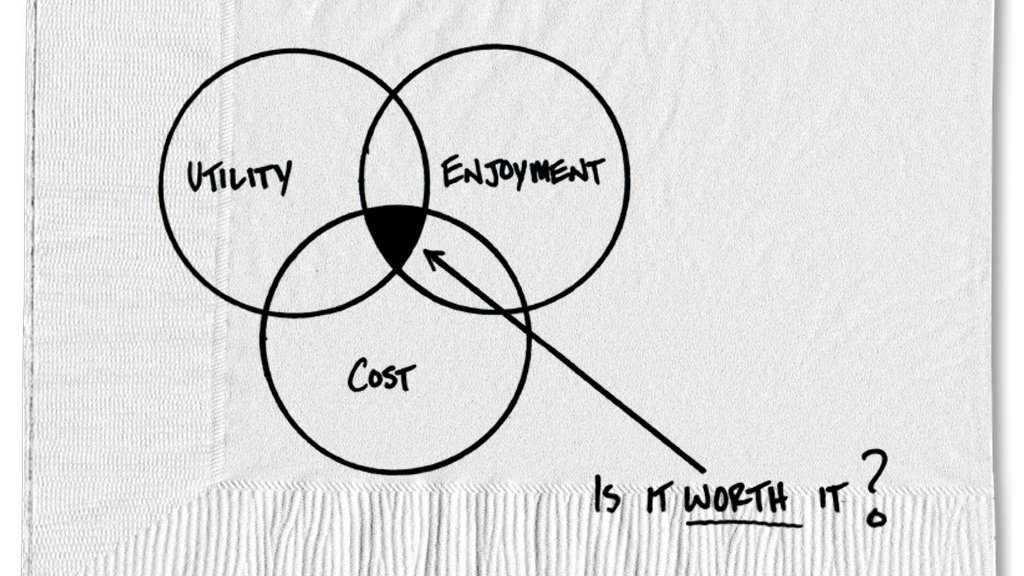 Becoming a certified nursing assistant (CNA) is a rewarding career that can help you get your foot in the door in the medical profession. It requires hard work, dedication and a deep commitment to helping others — not to mention the proper schooling. If you're thinking about becoming a CNA, then you may be asking yourself if pursuing this career path is really worth the effort.
In this article, we'll show you some of the advantages and drawbacks of pursuing a career as a CNA, so you can answer that question for yourself.
Advantages of Being a Certified Nursing Assistant
Quick Path to Certification
One of the biggest advantages to becoming a CNA is that the training period usually only lasts from four to 12 weeks, as long as you have a high school diploma and meet some other basic requirements. 
Accelerated options like online CNA classes are also available, which gives students the chance to complete their training on their own time, in as little as four weeks. Once you've completed the necessary training and passed the subsequent certification exam, you're ready to start working.
Job Security
As a CNA, you will rarely have to worry about being unemployed. According to the Bureau of Labor Statistics (BLS), there's a projected market growth of 8% for CNAs through 2029.
In the United States, the population is aging, so almost every type of nurse is in demand by not just medical centers, but private care residences, as well. While the job isn't for everyone, it appears there will be more than enough positions to fill in the coming years.
Future Educational & Professional Opportunities
The title of CNA is considered entry-level. Because of this, you'll be at the bottom of the nursing-staff hierarchy, but you're in the best position to move up. While you won't be making top dollar in this profession, about double minimum wage in most states, you'll get an unparalleled opportunity to work side-by-side with Licensed Practitioners (LPNs), Registered Nurses (RNs), physicians and all sorts of other types of medical professionals. 
You'll learn from them, and maybe someday they'll write you a letter of recommendation for school or future position. Being a CNA isn't the job for everybody, but there are certainly different CNA positions in every facility so there is room to grow and try new things. And of course the need for skilled healthcare workers is projected to grow in the coming years.
Flexible & Affordable Schooling Options
Another good thing about the process of becoming a CNA is that the schooling is more flexible. Not only do many local institutions and medical clinics offer training programs, much of your CNA coursework can be completed in a way that's preferential to you: either in person, online or in a hybrid fashion of the two.
This can be an ideal solution for people who are looking to switch careers and want to have flexible education opportunities, or for people just starting out in their careers and want to balance school, work and life. 
Emotionally Rewarding Work
All types of nurses tend to have an innate sense of compassion. As such, the day-to-day care of patients as a CNA provides an emotionally rewarding career path where you'll work with a diverse range of people on a personal level. 
Of course this isn't for everyone. But if you have good people skills, a desire to help and want to make a difference, this may be the career path for you. 
Disadvantages of Being a Certified Nursing Assistant
Low Entry-Level Pay
As stated earlier, a CNA is an entry-level position on a nursing staff, with a salary to match. According to the BLS, the position holds a median salary of $29,640 per year. But, depending on where you work, you can maximize your payoff. 
For instance, working for a Veteran's Association (VA) hospital, you can expect an annual salary of $35,000; in a private setting, the median salary comes blacked down to $29,000. Of course, there is also room to grow. Many people start as a CNA to learn more about what kind of healthcare career they want to pursue before committing to additional schooling. 
High Patient Numbers
Depending on which facility you join, your job could be very intense and eventful, or very relaxed and routine. Sometimes a CNA has to take care of as many as 20–30 residents (in collaboration with their coworkers, of course) and they may struggle to get a break from the call lights. 
Other times, a CNA may find themselves low on patients or call lights. It all depends on where you find work and what kind of healthcare facility you end up in. 
Risk of Burnout
It shouldn't come as a surprise that being a CNA is a demanding job. Any role in healthcare is vitally important as you're responsible for the health and wellbeing of those in your care. As you might expect, this can come with a lot of stress. 
Depending on what kind of facility you end up in, you might be looking at a fast-paced, sometimes demanding work environment. Of course some people thrive in this kind of environment, while others face the risk of burnout more readily. 
Feeling Under-appreciated
While the role of a healthcare professional is critical, some of the tasks of a CNA might be more under-appreciated, though still important. Typical job responsibilities of a CNA include helping to move patients, being responsible for bathing and grooming, and checking vital signs. 
While these might not have the glamour of other tasks, they are still critical to the wellbeing of patients. However, sometimes a CNA may feel underappreciated due to the tasks on their to-do list. It's important to remember that these tasks are making a big impact on each individual patient.
Limited Advancement Opportunities
The scope of what a CNA can be accountable for in their day-to-day responsibilities is relatively limited compared to other nursing roles you might encounter. As such, there is only so far you can go with a CNA certification. However, that doesn't mean your career has to be limited. 
The ability to advance in the nursing career will depend on additional education and experience, which is something to think about ahead of time if you're interested in pursuing a nursing career.
At Times, Emotionally Demanding
Being a CNA can be emotionally demanding at times. You can easily get attached to patients, and certain work environments that CNAs commonly work in — mental health, hospice care, nursing homes — can lead to potentially challenging or emotional situations. But, as any professional in the medical field knows, that is part of the job.
Final Thoughts
With the right education and a commitment to the lifestyle, the process of becoming a CNA is easily within your grasp. There are of course pros and cons to any career path, but if you're someone who wants to help others in need while also getting your foot in the door in the rewarding field of medicine, becoming a CNA is well worth the effort.