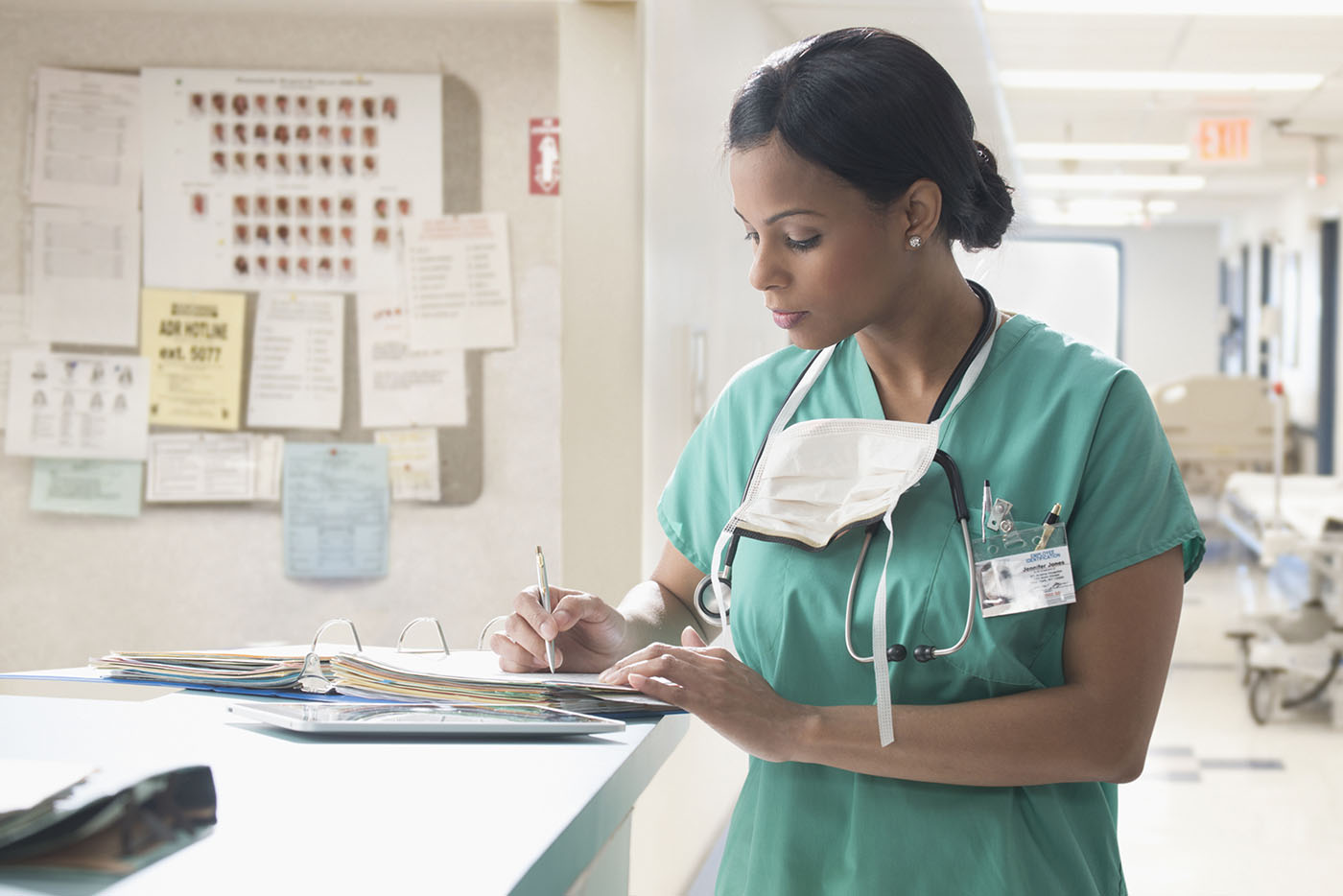 Becoming a certified nursing assistant (CNA) isn't for everyone. It's important that aspiring CNAs have the right skills so they can provide the highest-quality care to their patients, from communication to time management to being an active learner and more.
Not only can you use many of these skills as a resumé booster, but understanding your own abilities will help you determine if you have what it takes to join the exciting world of nursing. 
Let's take a look at some skills you should expect to have if you're considering a career as a nursing assistant:
Important CNA Skills to Have
1. Time Management and Organization
As a nurse, you need to be ready to serve a patient's needs at a moment's notice. With the CNAs sometimes work with 20-30 patients at a time depending on the facility. As you can see, time management and top-notch organization are key skills that will help you thrive in this career. 
When considering skills for a CNA resumé, think about specific things, like how you would optimize your schedule, work independently without supervision or file paperwork in an efficient manner. This may help you catch a hiring manager's attention.
2. Medical Know-How
Not every aspiring CNA has a ton of medical knowledge, considering you only need a high school diploma to enter a training program. So, the more you can brush up on medical terminology, basic care services and safety protocols, the stronger you will look in the eyes of a potential employer.
CNAs will learn these things in their schooling and on the job, but any pre-preparation you can do solo will only help your chances of landing a job.
3. Persistence
Being a CNA will tax you both mentally and physically, so you should have a strong sense of persistence.
It's common for nursing assistants to work long hours, with most of that time being spent moving around, actively helping patients who may be suffering from serious or long-term health issues. But, as long as you have the willpower to make it through the taxing parts of the position, you'll be well on your way to becoming a highly sought-after CNA.
4. Empathy
CNAs work one-on-one with patients, tending to their everyday needs and monitoring basic things like vital signs, hygiene and nutrition. Whether you're working in a hospital, hospice care, nursing home, a private in-home setting, or somewhere else, patients depend on you to keep them comfortable.
5. Communication
If you're not great at communicating essential info, both written and verbally, becoming a CNA might not be for you. Since you're the primary basic caregiver for several patients and their families by extension, as well as part of a larger nursing staff, it's imperative to be able to communicate properly with those around you. Additionally, sharpen up your writing and grammar skills, as paperwork is also a part of this position.
6. Technology Skills
More and more, nursing aid skills are evolving to include digital tools and mobile technology. The medical industry is in constant transformation of methods of patient care, record keeping, diagnosis methods and so on. Those with solid technical skills, whether it be interacting with apps or a familiarity with cutting-edge medical devices, for example, are already setting themselves up for future success.
7. Emotional Stability
Caring for the sick, mentally ill and elderly can be an emotional roller coaster. You'll be there with the patients and their families through some of the most difficult times they may experience. Supporting them (and yourself) requires maturity and a strong sense of emotional stability.
8. Teamwork
Although more of a soft skill, the ability to be a team player will improve your effectiveness as a CNA while boosting workplace happiness. Not much is accomplished if everyone is doing their own thing, so a team effort is key to provide successful patient care. This helps reduce unforced errors and optimize communication channels, among many other benefits.
9. Good Judgment
CNAs often deal with emergency situations, and should always be prepared to exercise good judgement in tough scenarios. Patients tend to trust nurses that exude a calming, reassuring demeanor, who can help guide them during difficult times.
10. Reactiveness
On a related note, CNAs must be reactive, with a strong alertness to the slightest problem patients may experience. Since you're the one who's providing day-to-day care, you should be able to react to problems on a moment's notice, whether that's calling for a doctor, dialing 911 or providing emergency relief yourself.
Even if you don't have some or all of the skills listed above, you can always take steps to develop them until you're prepared to handle basic patient care. All it takes is the right education — with online CNA classes, you can enter the exciting field of nursing as it fits into your life. Craft your coursework around your schedule and work through the material at your own pace.